Tired of getting spammed from the Contact Us page at Shopify? Just follow these simple steps below to spam-proof your Contact Us page:
1) Open a free account at Ivertech Spam Free Contact.
2) Create a new contact form and copy the installation code: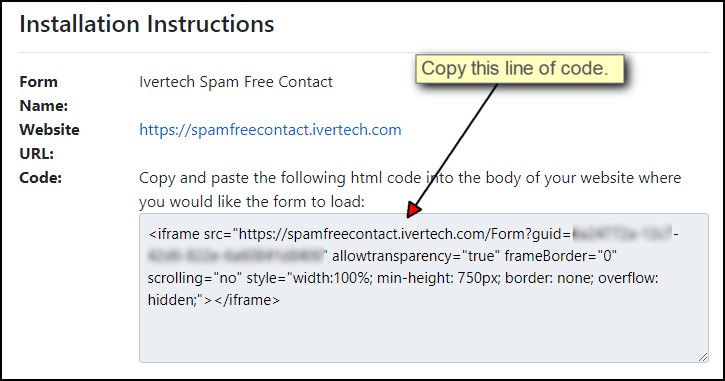 3) Log on to your Admin page at Shopify.
4) Go to Online Store, Pages, and click on the "Add page" button: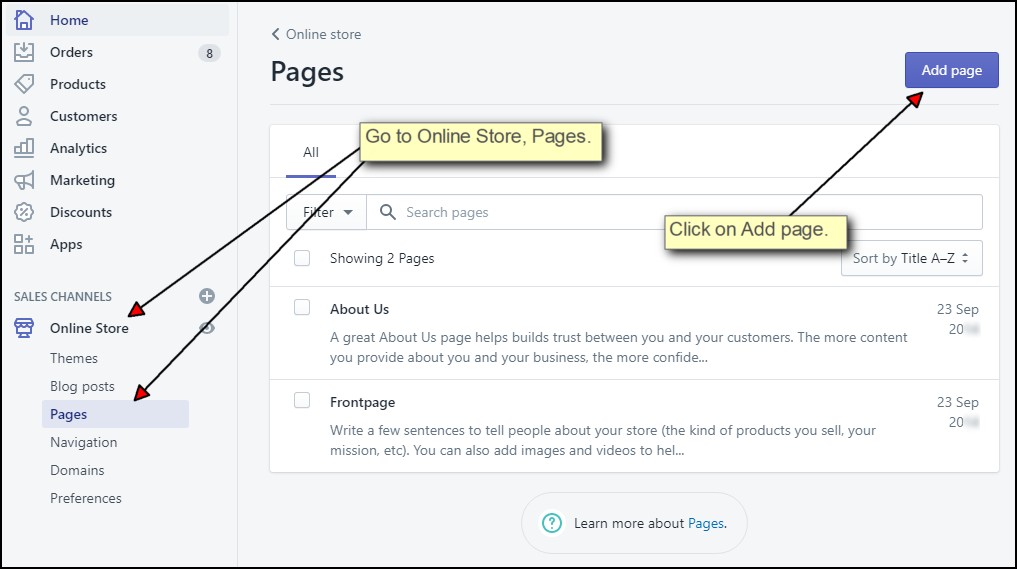 5) Click on the <> button to show HTML and paste the installation code there: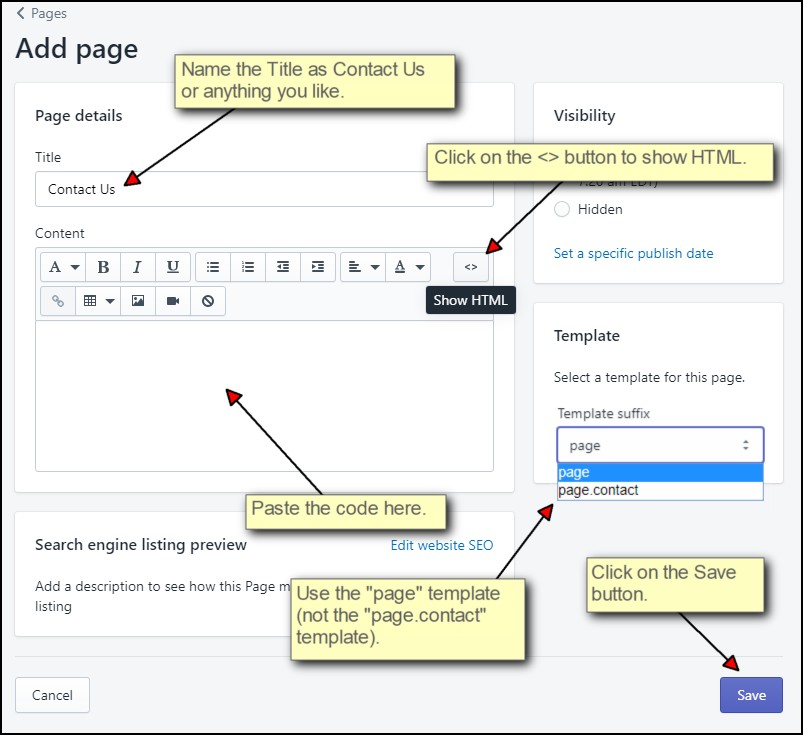 6) Leave the Template as "page" (not "page.contact") and click on "Save".
7) Click on View Page and you should see a Contact Us page similar to this on Shopify: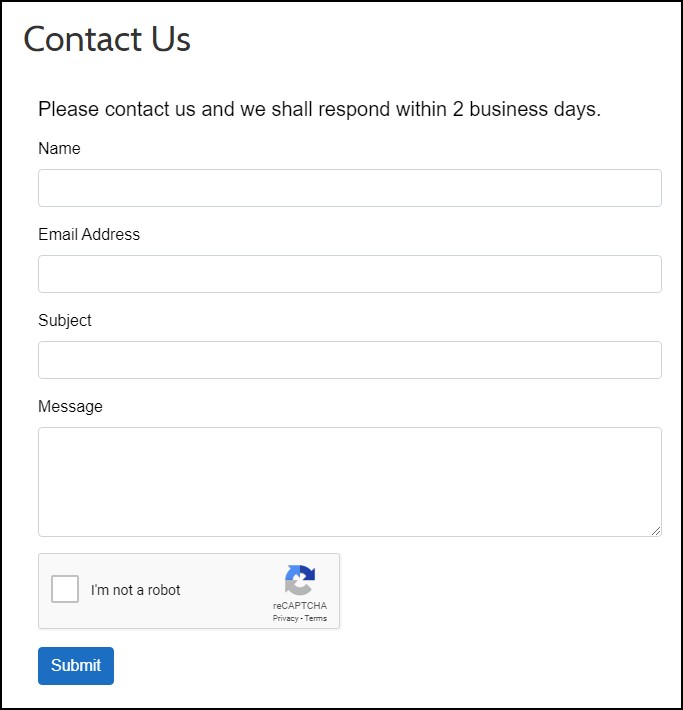 8) Here's how to test your contact form.