Once you have created a contact form on Ivertech Spam Free Contact and deployed the installation code to your site, you can follow steps below to test it:
Go to your site's contact form and type in something like below:
Subject: Details about your product
Message: I would like to know more details about your product. Can you contact me as soon as you can?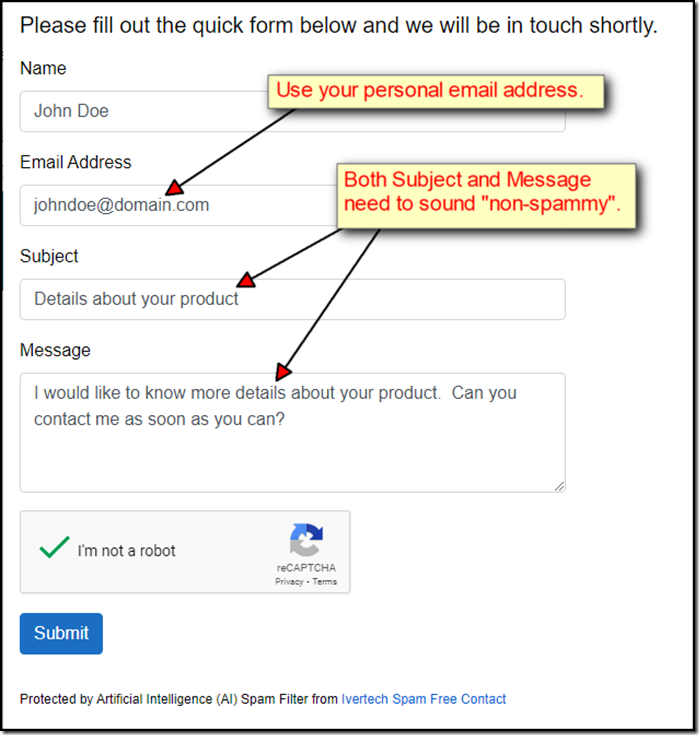 Click on the "Submit" button and then check your email's inbox. Since the message above will be recognized as not spam, you should receive an email from Ivertech Spam Free Contact within a few minutes.
Here's how a sample email looks like: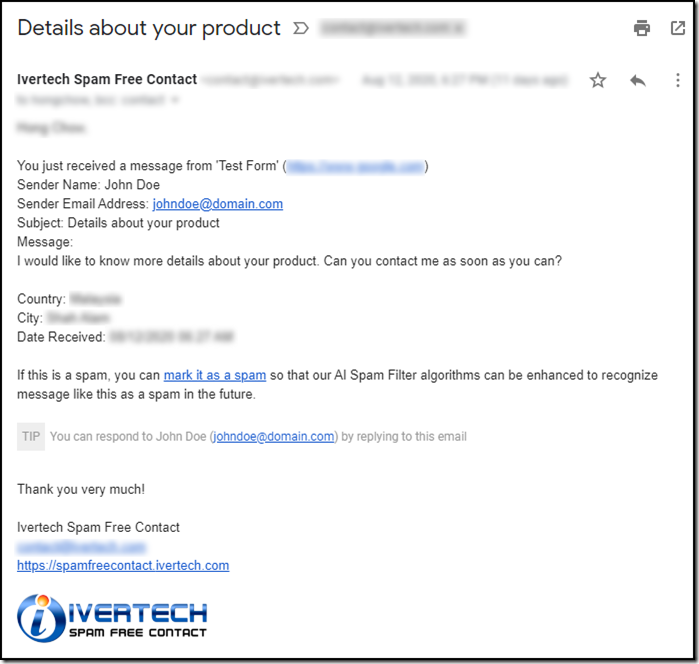 When someone tries to send you a spam message, you will not get an email notification at all. Here's how to simulate a spam message:
Subject: You are a lucky winner
Message: You have just won one million dollars from our lucky draw. Please let us know where to send the money.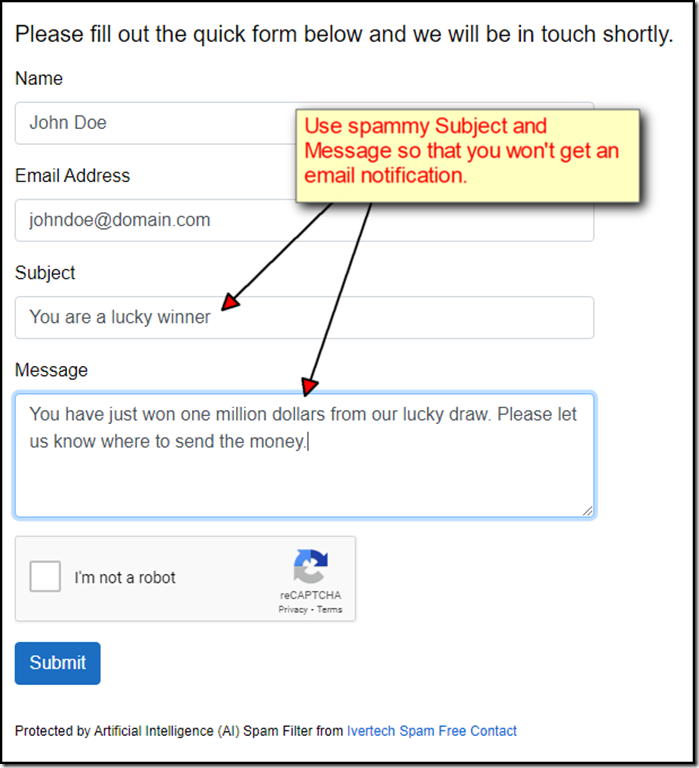 Since you will not get an email notification, the only way for you to view this spam message is to log on to Ivertech Spam Free Contact and click on the View Messages link:

Since the default is to show non-spam messages only, you can click on the "Show All" to see all messages or "Show Spam Only" to see only spam messages:

We purposely don't send you email notifications when you receive a spam message so that your email inbox will not be flooded with spam messages. Since our Artificial Intelligence (AI) Spam Filter has already filtered out the spam messages for you, you won't need to spend any time going through your inbox to weed out the spam messages.